If I were building a sales team, I could learn something from team USA for the 2012 Ryder Cup and Davis Love's Captain's Picks!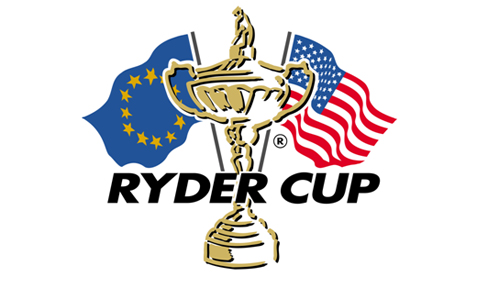 So, here is the team and why you want them:
If there was one person from planet earth that you would put up against the aliens, wouldn't it be Tiger?
Here is your super star sales guy. You aren't going to promote this guy to manager (too much history!) but you don't want to. You want your best sales guys in front of the customer going low. Mark him down as your top 10% year after year.
Sometimes you need to go long.  Risk taking in sales can pay off big. You might just bring in the green jacket with this guy. Prepare for a bumpy ride and some bad quarters, but keep this guy on the team – just might help you blow out the numbers. Get him some help with the paperwork.
Mr. Steady.  He may not be the first guy you think of to put in front of your best client, but you can avoid the HR department with Jason. Count him in as a top quartile guy day-in and day-out. And, don't be surprised if you come in the office one day and Jason hands you a "major" contract.
Believe! After going 1 for 1 in majors after the 2011 PGA, Keegan backed this up with solid and clutch performances. Give him the New England Territory or the Putnam Investments account and he will blow out the numbers.
Mr. Smooth. Another long putter guy, Web is a complete player. If you can survive the grind of a US Open, you can do just about anything. Give Webb two of your most complex and grueling clients. He will avoid mistakes – in both on and off-field performance. Focus on retention. Remember, someday, you may be working for Webb so treat him well!
The mechanic. The perfect new business guy. Lot's of singles and doubles and the next thing you know he's on the top of the sales leaderboard. Not every swing at a new client is pretty, but each one progresses down the funnel and the funnel is healthy. Throw in a few big wins, and you have a steady performer.
A big smile can go a long way in winning over the big relationship client.  Like Webb, Matt is your man for the large account and the one you want to deepen the relationship. A big team player, this guy has developed steadily into a top player and a career winner. When the time is right, a management promotion makes sense.
Phil would be the CEO if not for his value in the field. The right mix of raw DNA and creativity can blow away the client.  Phil will increase the average revenue per deal with creative solutions in every proposal. Occasionally it may backfire, biut most of the time he will be right there in the winers circle. Definitely a future captain and already a hall of famer, let Phil teach the junior sales team how to get it done.
You need the glue on the team to keep it all together. Super nice, if not a little boring, you aren't going to get yourself in any trouble with Steve. No bad headlines, no calls from HR. Yet, Mr. Innocent can bring out the best in his team mates.. and, when it is all in the line, let Steve take the lead. Mr. clutch putter.
Your contract guy. Meticulous and detailed. You don't want to see the sales process, but show me the results. At the end of the day, I can trust that the SOW is right, the "I"s are dotted and the "t"s are crossed – and most importantly, the deal is done.
A rookie on the sales team, Brandt is one of the guys you need out at the bar at the end of a busy week of sales. He's is going to bring life to the party and earn the respect of the rest of the team with solid performance and clutch putting. Hey nothing wrong with being number 1 in putting! Drive for show, putt for doe.
OK, so HR may call a few times, and you aren't quite sure who he is… he may not show up every day for work, but put a club in his hands and hang on – this guy is going to bring in a few "major" deals and maybe a few heartbreakers along the way. Put him on the right client (or course) and team him with a "Mr. Putter" and you will make your numbers for sure.
Would you want to go up against this team? Good luck and good selling!
https://www.revenuearchitects.com/wp-content/uploads/2013/08/RA_logo-300x137.png
0
0
John Stone
https://www.revenuearchitects.com/wp-content/uploads/2013/08/RA_logo-300x137.png
John Stone
2012-09-04 15:35:46
2013-09-03 19:27:04
2012 Ryder Cup: A Killer Sales Team?